Central route
Roque Nublo, amazing views, and charming towns
Central route: Cruz de Tejeda - Roque Nublo - San Bartolomé de Tirajana - Santa Lucía de Tirajana - Mirador de Fataga - Mirador de Arteara - Degollada de Las Yeguas
The whole day tour start from Playa del Ingles. First stop at Cruz de Tejeda, after we continue to Roque Nublo, enjoy the view of the famous rock format. After we go to San Bartolomé de Tirajana, and Santa Lucía de Tirajana. We finally can stop at three lookout points.
Distance from Playa del Ingles:
140 km
Highlights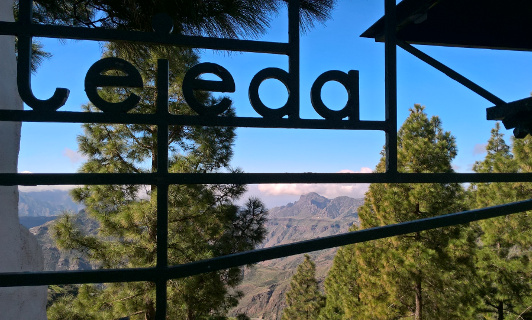 Cruz de Tejeda
It is a lovely spot with views of cliffs and ravines overlooking the ocean, atop which the Parador de Cruz de Tejeda stands.
Roque Nublo
Roque Nublo is a 67 m tall basalt monolit tops a 1700 m peak. 
Thought to have been help sacred by the Guanches, this fnger of rock was formed by erosion.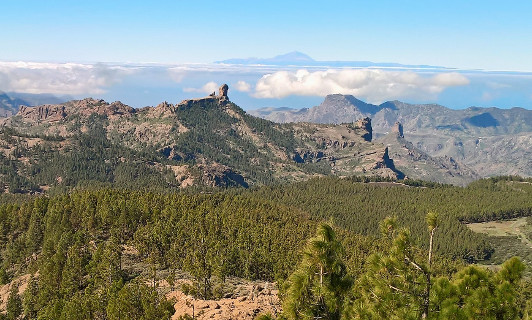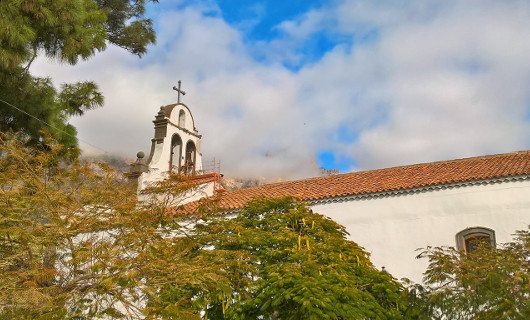 San Bartolomé de Tirajana
Founded in the 16th century by the Spanish, this picturesque town was once a shepherd settlement.
Obispado Diócesis de Canarias church was built is 1690, triple-nave parish church..
Santa Lucía de Tirajana
Santa Lucía with whitewashed houses and surrounded by palm trees, located on the upper levels of the fertile palm valley of Santa Lucía de Tirajana.
Standing on top of the hill is the Chruch of Santa Lucía.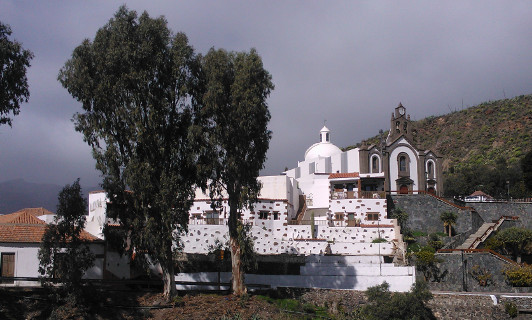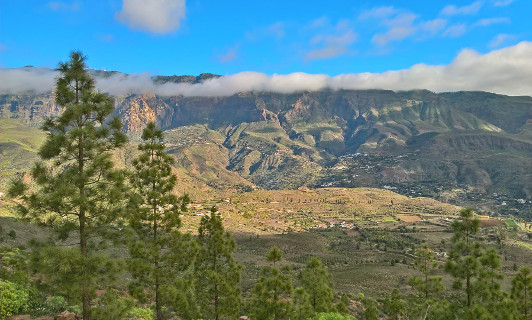 Mirador de Fataga
Spectacular view.
Mirador de Arteara
Viewing point.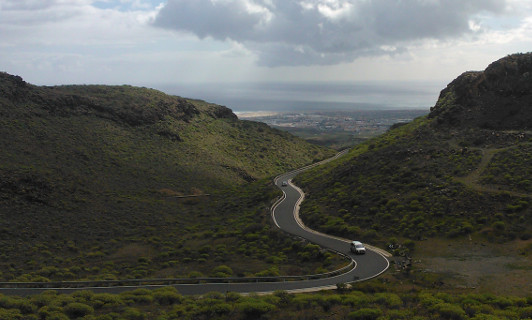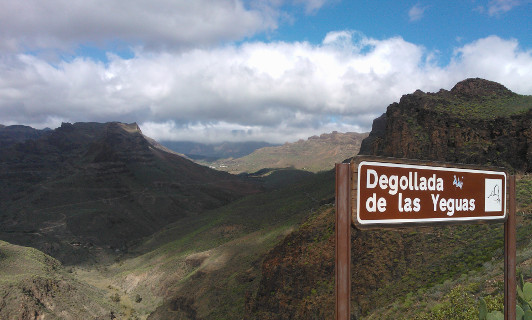 Degollada de Las Yeguas
Popular lookout point in an expansive nature reserve offering sweeping views of the canyon.
Playa del Ingles Apartments: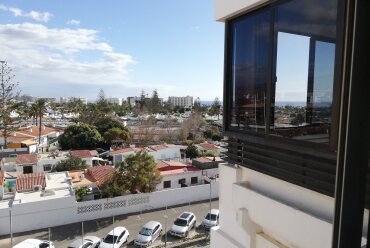 Nearby places: